Therapy in English is conducted by experienced psychoterapists who speak this language fluently. We can offer several therapeutic approaches: psychodynamic, integrative and cognitive-behavioral. Each of them will be more suitable for different dissiculties, which is why we always try to choose the right one for a specific person. We invite you for an initial phone consultation in order to select the right specialist.
We would like to introduce you to specialists working in English in our clinic:
Marta Kolczyńska
Education:
SWPS University of Social Sciences and Humanities – Master of Psychology
University of Social Sciences and Humanities – MA in English Philology
During a 4-year cognitive-behavioral psychotherapy (CBT) school at the Centre
Cognitive Therapy and the Inter Ego Scheme. The training has Polish accreditation
Society for Cognitive and Behavioral Therapy (PTTPB).

Experience:
I gained my experience during a clinical internship at the Institute of Psychiatry and
Neurology in the therapeutic ward. I work permanently in the Helpline 116 111 as
specialist in providing support to children and young people on a 24/7 line and online. From
At the beginning of my professional career, I work with adolescents and young adults.

About me:
I am a master of psychology and a cognitive-behavioral psychotherapist in progress
training. I am close to the approach of the third wave of CBT. Relationship is very important to me
therapy based on trust, a sense of security and acceptance.
In my work, I support people experiencing crises, struggling with various
kind of difficulties, oriented towards a better understanding of oneself, one's needs and relations with
others. I run training and development workshops for teenagers and professionals. hers
I subject my work to regular supervision and intervision.
Katarzyna Brejnakowska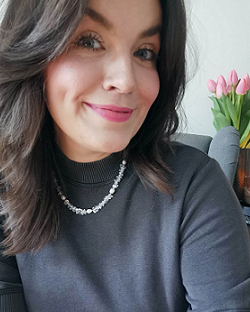 Education:
SWPS University – Psychosomatics and somatopsychology
Inter-faculty pedagogical study at the SWPS University,
Master's studies in Psychology with a specialization: Psychotherapy and Sexual Therapy under the supervision of prof. dr hab. Zbigniew Lew-Starowicz.
During a 4-year school of cognitive-behavioral psychotherapy (CBT) at the SWPS University
Experience:
I am a psychologist, psychosomatologist, sexologist and psychotherapist during a 4-year school of cognitive-behavioral psychotherapy (CBT) at the SWPS University, recommended by PTTPB. I work with children, adolescents and adults. I gained my experience, among others, in the Mazowiecki Neuropsychiatry Center at the 4th Department of Neurosis Treatment for Adolescents in Zagórze, the Medical Center for Postgraduate Education of the Department of Medical Sexology and Psychotherapy of the Independent Public Clinical Hospital. prof. W. Orłowski CMPK in Warsaw, in the Foundation for the Promotion of Sexual Health named after dr Stanisław Kurkiewicz, private and public psychological clinics and therapeutic centers. I also work in private international educational and educational institutions. I have experience as a diagnostician, trainer / trainer. I also work in English.
About me:
Thanks to work in the profession, science and my own experiences, I know that the body and mind create unity, which is why a holistic attitude and an individual approach in the work of a therapist are extremely important to me. Most often I work with people struggling with a depressed mood, anxiety disorders, panic attacks, chronically ill people who experience increased mental tension, which is often accompanied by reduced self-esteem, effectiveness and agency. Experience in working with people diagnosed with endocrine system disorders, autoimmune diseases, among others, allowed me to gain knowledge about the impact of physical factors on mental health and vice versa. That is why I care about expanding patients' awareness, about the mutual influence of thoughts, emotions and behaviors as well as physiological reactions. In caring for the other person, with their consent, I share what is scientifically proven and what I experience and develop in myself. Through the practices of mindfulness, relaxation, meditation, working with the vagus nerve, positive communication, the Self-Compassion model.
Julia Bielecka-Dąbrowska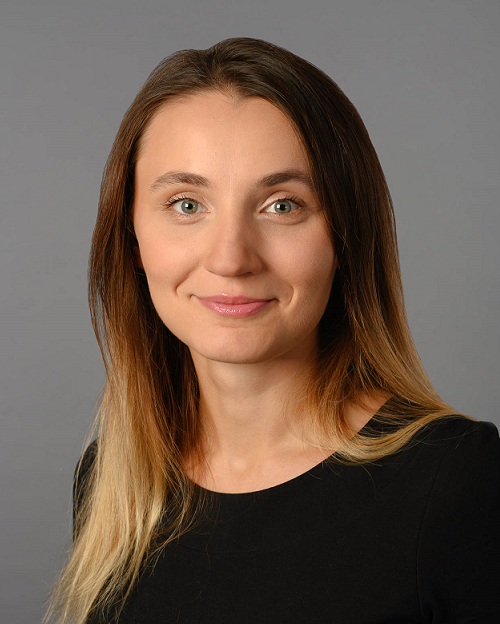 Education:
University of Warsaw – Psychology, 5-year Master's studies – Master of Psychology
Main Business School in Warsaw
During training at the Psychotherapy Study of the Psychoeducation Laboratory in Warsaw
Experience:
She gained her experience in the psychiatric ward at the Wolski Hospital in Warsaw.
About me:
I am a psychotherapist during a 4-year Psychotherapy Study at the Psychoeducation Laboratory in Warsaw. It is a center accredited by both the Polish Psychological Association and the Polish Psychiatric Association. I work in the psychodynamic trend under the constant supervision of certified supervisors of the Polish Psychological Association. I conduct individual therapy in Polish and English, both for adults and adolescents. I work with people who are experiencing crises, fears, depression, emotional difficulties, personality disorders, who would like to better understand their difficulties in relationships with others, family history, experienced emotions.
Magdalena Mizera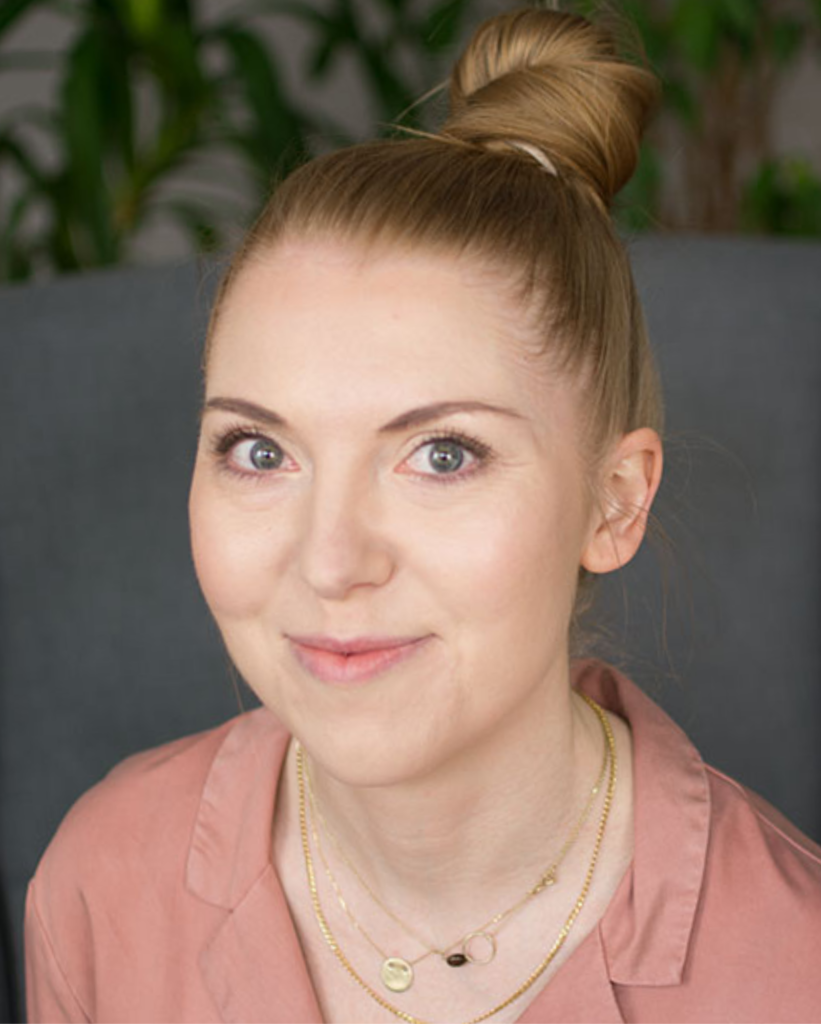 Education:
University of Warsaw – Master of Psychology (5-year long full-time studies)
Psychotherapy Study of Laboratorium Psychoedukacji – during the training preparing for the certificate of a psychotherapist with the recommendation of the Psychotherapy Section of the Polish Psychological Association and the attestation of the Polish Psychiatric Association.
Experience:
I gained experience already during my studies as a volunteer and intern in many centers and organizations (including the Capital Care and Treatment Centre, the Foundation for Psychological Assistance and Social Education, and the Love Nie Excludes Association). After completing my master's degree in psychology at the University of Warsaw, I gained experience as a psychotherapist at the Safe Place clinic and by taking part in various initiatives of non-governmental organizations and foundations. In addition to gaining practical experience with patients in the clinic and other organizations, I am constantly training and improving my qualifications to provide my patients with the best quality help. I am also after my own psychodynamic and integrative therapy, and I regularly supervise my practice. I have experience working in large organizations and in a corporate environment, which is why I understand people struggling with stress at work, feeling fear in confrontational situations or public speaking, as well as struggling with professional burnout.
About me:
I am a very empathetic person and I care primarily about the well-being of the patient. That is why in my practice I treat each person individually and holistically. In my therapeutic work, I care most of all about building a sense of security, trust, understanding and full acceptance. I help my patients better understand their needs and, sometimes complicated, emotions so that each person can enjoy their lives. I am interested in neuropsychology as well as the impact of diet, proper supplementation and a healthy lifestyle on the cognitive functions of the body. I work with adults individually and in couples therapy. Privately, I am a vegetarian, I love animals, I love spending time with my friends, I read a lot (mostly scientific literature and psychology, because apart from work, it is my passion), I am learning French. Every day I try to find balance in my life by practicing yoga and meditating. In this way, I take care of my own mental well-being to have the best condition for my patients.